decorated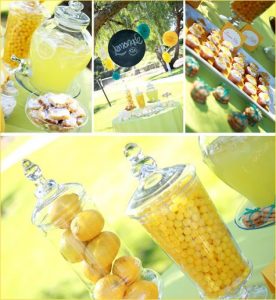 Hot summer days-this is a great opportunity to have a refreshing party in the style of "Lemon and lime".
Citrus aroma floating in the air, cool drinks and cocktails, light snacks, as well as bright decor will make your party unforgettable for guests.
Do you want to arrange just such a party? Then read our article in which you will find ideas for the design of the lemon-lime party!
The main color scheme of the holiday is yellow-green. Choose the juiciest and brightest shades of yellow and green for room and table decoration.
By the way, here you can download the lemon garland template. Continue reading →